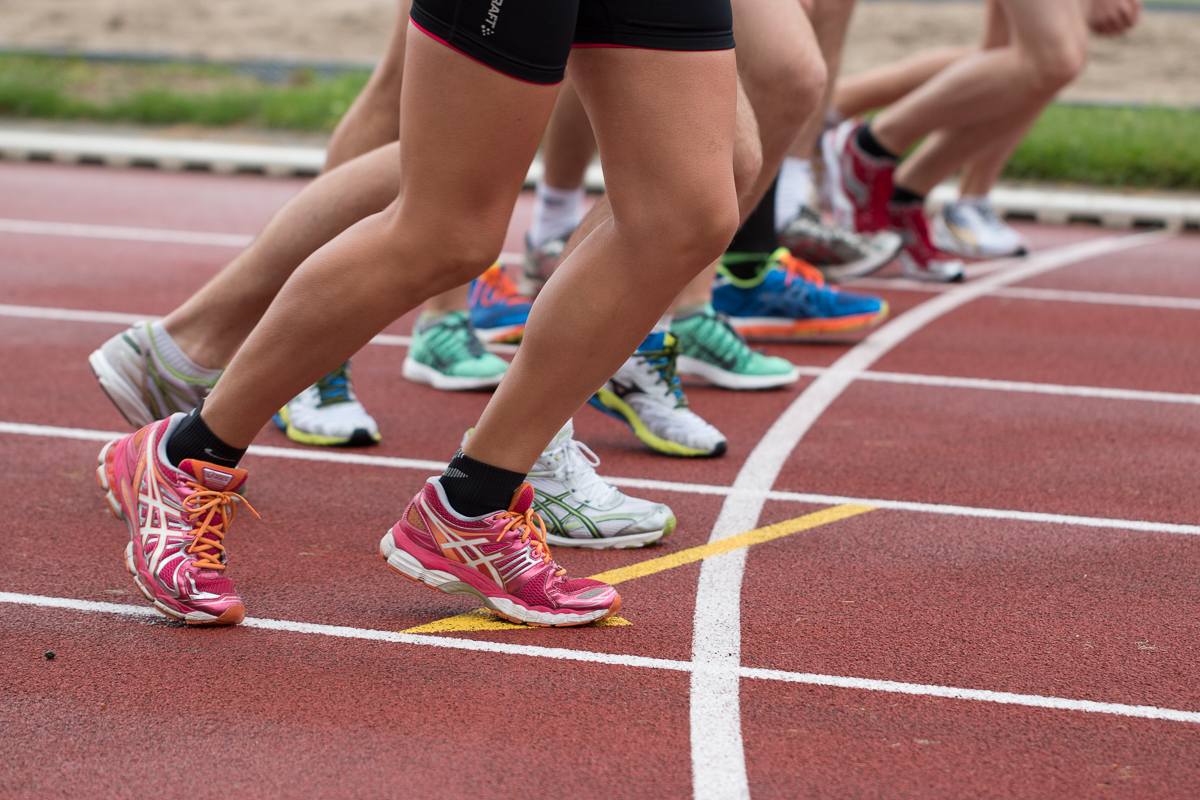 Lewes Athletic Club
Lewes Athletic Club is an Athletic Club based in the County Town of East Sussex. The club caters for all abilities and ages. This web site provides information about the club, what it does, who we are and how to join.
Lewes AC – Covid-19 and club activities
As of Monday 19 July 2021, most Covid-19 related restrictions in England have been eased in line with Step 4 of the UK Government's Roadmap to Recovery.
Throughout the pandemic, Lewes AC has placed the health and safety of its members at the core of its response to the ever-changing situation and has implemented a wide variety of safety measures on behalf of its members. This has included the appointment of the necessary Covid-19 Coordinators for both track and off-track sessions so as to keep club activities going as fully as possible within the Government's guidance and/or regulations in force at the time.
Step 4 of the Roadmap ostensibly allows a full return to pre-Covid-19 normality. However, in line with England Athletics advice, and bearing in mind the club's continuing responsibility for the health and safety of its members, as well as some members' understandable nervousness about a complete removal of all precautions at this time, the Club has decided to maintain many of its existing Covid-19 safety measures for the protection and reassurance of its membership. These have included the requirement to sign up for off track group runs in advance via the Wiki page on the website and also signing up for selected league and other events.
For the full list of current safety measures, see the Track Covid-19 Action Plan PDF (downloadable from the Welfare Policy section below) for track sessions, and any of the Tuesday, Thursday or Saturday Training Wiki pages for off-track runs.
As we continue to move forwards through this global health crisis, the Club Committee will continue to monitor the situation and modify its safety measures accordingly. Hopefully we will be able to continue to expand our range of activities, and will notify club members of any new arrangements or changes as they occur.
If you are interested or want to find out more about the club and our activities this web site tells you how. Alternatively why not use the contact us page and we will respond and answer your questions by e-mail. We could also put you in touch with a club member to chat through how the club might be for you whether you are a beginner of more talented. Currently the club has a long waiting list to join the junior academy further information on this can be seen by looking at the Academy page on this site.
Lewes Athletic Club is based at the all-weather track located to the rear of the Lewes Leisure Centre, Mountfield Road, Lewes, BN7 2XG. The club also meets at other venues in and around Lewes which is located in the heart of the South Downs National Park.
The top box on the right hand side of this page gives you a quick link to some of the key pages on our web site that you might be particularly interested in. The second box gives you quick links to some of our recent posts on our web site.
This web site also has a linked and complementary set of web pages called the 'club wiki.' These contain a tremendous amount of statistical and other information that is indispensable for the serious (and not so serious) road and cross country runner. The wiki can be accessed by just clicking on the 'club wiki' link located at the bottom of the Quick Links box on this page.
In summary the club wiki contains information that covers the following subjects.
An extensive record of historic and current time for races ranging from one mile up to and including ultra-events. This page includes a list of club members who are listed in the club's hall of fame.
Signing up tables for those intending to compete at various league and other events and identifying lift sharing opportunities.
Individual and club results extracted from the many leagues and activities undertaken by club members
Results from a range of individual one off events in which the club participates such as the South Downs Relay, Masters Mantell Challenge and others.
Details of the club training sessions for adult members on Thursdays, Saturdays and at other times.
General information of interest for the committed and enthusiastic runner
Covid Reporting
Any club member who develops symptoms of Covid-19 (high temperature, a new, continuous cough or a loss or change to their sense of taste or smell), receives a positive test result or shares a household/support bubble with someone who has developed symptoms or received a positive test result MUST immediately inform the Club's Covid Coordinators at covid@lewesac.co.uk and follow the guidance set out on the Covid-19 Flow Chart for Managing Confirmed or Suspected Cases (downloadable from the Welfare Policy section below).